Now remember we were pretty well isolated from the rest of the world and so we had to have some "educational" materials to help keep our minds sharp and to remind us of some of the basic things that we might have forgotten after a year away from civilization.
Fortunately, thanks to MSgt. "Barney" Barnette, we have a picture of Barney during one of these "Memory Check" sessions which were held at the Club. Sometimes posters were available to help remember.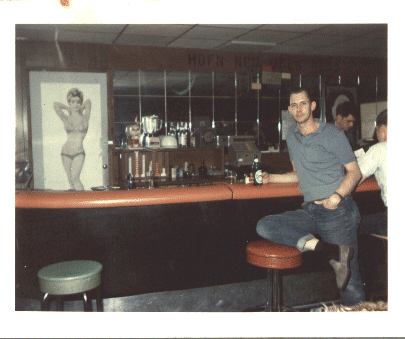 "Thanks for the memories!"