The picture below is of a family which I visited in the town of Hofn. It was taken sometime in the last half of 1968. As I recall, he worked at the site. He may have been related to Valdi. If you can identify them, please let me know who the are.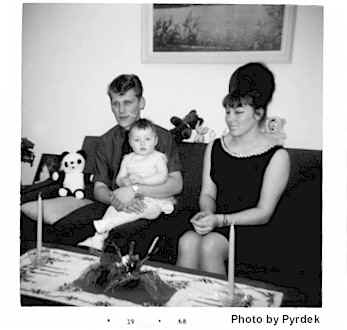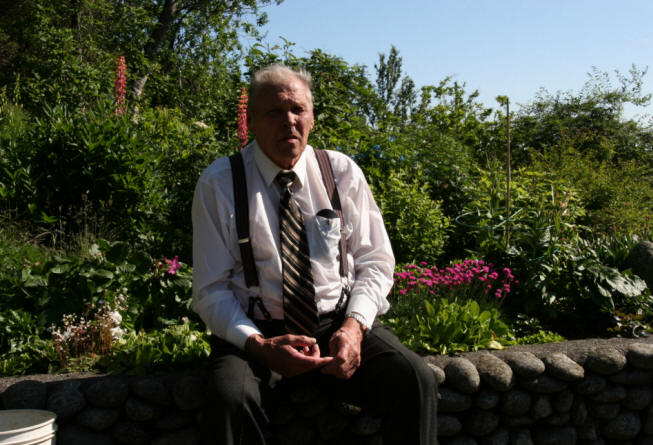 From: Sigurjón Björnsson <sii@centrum.is>

The man on the picture is Valdi´s son, his name is "Eiríkur Ţorvaldsson" the wife´s name is Rannvag and the daughter is Anna.
He and his family have been living in Faeroes sins 1975.
From Eiríkur Thorvaldsson
On your web side for H-3 in Iceland in that old good days you ask about a picture of me and me and family. As Sigrjón have mailed -is my name Eirikur Thorvaldsson but I was always called "Eddie" and worked at the milk plant (dairy) in Hřfn. I'm Valdi´s oldest son.Im now 59 years (about 20 on that picture) Since 1978 I have been working as director of the milk company in Faroe Islands (www.mbm.fo). All barracks/buildings on Stokksnes are gone now. Just one automatic radar is left. My dad is still going strong (76) - here is picture of him taken in august this year
>
>Vinalig heilsan/Venlig hilsen
>
>Eiríkur Thorvaldsson